Are Disconnections Blighting Online US Poker Play?
Are Disconnections Blighting Online US Poker Play?
Andrew | United Kingdom | Sunday January 19th 2014, 14:00 | 0 Comment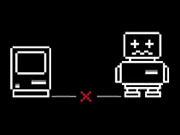 There are many things that US poker sites have to deliver to players. Some poker sites are keen to provide players with online poker bonuses and strong welcome packages. Other sites like to focus on the variety of games and tournaments that they offer. Some sites will pride themselves on a strong variety of deposit and withdrawal methods. These are all important factors and may impact on a player's decision to choose a specific online poker site. However, at the moment, it may be that the rate of disconnections suffered by a poker site will be the determining factor for many poker players in finding a site that they can trust.
Although it is still early days, it is fair to say that the 888 Poker New Jersey site is struggling with disconnections. The site went live on the 26th of November and here we are in the middle of January and plenty of online poker players are still voicing concern and anger over being disconnected from the site on a regular basis. There has been an announcement that some US poker sites are providing dongles for players to help them stay connected but it seems as though the disconnection issues are bigger than mere Wi-Fi issues. This means that 888 Poker may need to do a lot more work to be able to offer a poker site that players can trust.
Poker disconnects are becoming an issue
Online poker communities are buzzing with complaints and moans about disconnections. One player took to the popular PocketFives community and posted, "This is getting ridiculous. You can't play a tournament without getting disconnected 3 or more times. It happens to me, it happens to people I know and it's obvious it happens to people I'm playing against. What's the deal?"
Similar chat was being held on the TwoPlusTwo forum where a poster called Royal17 discussed the disconnection problems, saying "4 out of 6 ppl at my table got disconnected last night and 6 out of 9 in the 10k free roll at the exact same time."
It seems as though 888 Poker was being cited as the worst offender although WSOP was also being listed as offering a poor level of service. The more and more comments and discussions like this which take place online has to be bad for business for these poker sites. There is a need for 888 Poker to take action and provide players with more confidence and certainty.
When it comes to determining the best US poker sites, it may eventually be a matter of determining which sites allow their players to play freely and with confidence. This is clearly not what should be the deciding factor when it comes to deciding the best online poker site in the United States but if disconnections continue to happen, players will turn off these sites and will focus on the sites that can provide consistent play.
There was always going to be a number of teething troubles for US poker play, so these stories shouldn't be taken as the end of the world. There will definitely be a lot of issues to focus on and over time, hopefully these problems will diminish. However, if a site develops a reputation as one that can't be trusted, in the long run, you have to doubt their ability to be a success and keep players coming back to them. It may be that sites that are currently sitting it out to ensure they offer a fantastic service from day one may be the sites that achieve success in the long run.