Is There A New Jersey Future For PokerStars?
Is There A New Jersey Future For PokerStars?
Andrew | United Kingdom | Saturday December 14th 2013, 18:11 | 0 Comment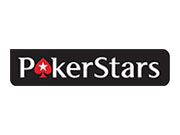 In life, it is so easy to grab the wrong end of the stick or to take the wrong impression from what is suggested. There are a number of occasions where people have rushed in when they think that they know the full story, only to find out that this is not quite the case. This is probably how many people are feeling about the PokerStars in New Jersey story at this moment in time. During the week, the news broke that the poker company was going to have its application to set up in New Jersey placed on hold for two years. You know how the internet is, in an attempt to grab attention and headlines, for some sites, this very quickly became listed as poker site banned or PokerStars told to look elsewhere.
Now that a few days have gone by, it is possible to take a step back and see what is really happening. It is fair to say that things for PokerStars are not ideal and the company would hope to be in a much more positive situation than what they are now. However, things are not as bad as they could be and you never know, there may be a way to resolve the issues before the two year timespan is up. The number of legal US poker sites will continue to rise in this time span, so PokerStars won't want to wait too long but there is a genuine opportunity for the site to force the issue in New Jersey if they wanted to. This is an issue in itself and perhaps the world famous poker company will decide against the time, effort and money required to turn things around in New Jersey.

PokerStars can bring an end to the New Jersey problems if they take action
The key steps for PokerStars to take if they are looking to get into the good books in New Jersey are quite simple. There is a need for Isai Scheinberg to resolve the indictment issue that he has with the DoJ. Also, there is a need for PokerStars to sever the relationship that they have with a number of "certain PokerStars executives". The full names haven't been announced, and they aren't likely to be formally announced at all, but many industry experts are stating that Paul Tate is likely to be one of the names that PokerStars is being encouraged to jettison. This is down to the fact that Paul was also named in respect to the Black Friday issues, so it makes sense that he would be someone that the DoJ could potentially have issue with. Then again, who knows anymore and who knows what other activities or research the DoJ has been taking that we don't know about.
There have been rumours circling around for a while in the poker community that Scheinberg is actively working on striking a deal with the DoJ. If the talk that a settlement is being negotiated, this may remove one of the major stumbling blocks preventing PokerStars from entering into the New Jersey market. The company has been bullish in stating that they have other options, and they do, even in the USA, but in reality, the New Jersey market is extremely important for online poker in the USA. Even though PokerStars is the biggest online poker site in the world, the company wants to maintain and enhance this position. This is why they need to put serious thought and effort into what they are going to do about their New Jersey application.