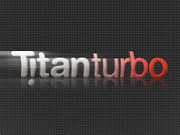 Players at Titan Poker still have two weeks left to get in on the $30,000 guaranteed Titan Turbo points race happening over at Titan Poker this June, 2010.
Every time a Titan Poker player plays in a real money cash game or tournament at the site, he or she earns Club Titan Points, which provide players with increasing benefits as they advance through various status levels by earning more and more Club Titan Points. These points can be redeemed for tournament entries, Titan Poker gear, and sometimes cash.
Well, for the month of June, in addition to awarding these Club Titan Points, Titan Poker will also be awarding VIP Points to players at the same time. These VIP Points will advance players along in a points race with a part of a $10,000 prize pool at the finish line (which in this case happens to be June 28 and June 29.
If you finish the period of June 14 - 17 or the period of June 21 - 24 in the top 100 in the Titan Turbo VIP Points Race, then you move on to the Titan Turbo All Points Race, in which the top 400 points earners will compete for $10,000 guaranteed on June 28 and 29. What's more, for each of the above-mention promotional periods (June 14-17 and 21-24) the top 100 points earners will also split a weekly guaranteed $5,000 prize pool.
As an extra bonus for this June's Titan Turbo promotion, Titan Poker is also inviting all Veteran Bronze VIP status club members and new players at Titan Poker to race for double the prizes. All you have to do to double your winnings in any part of the June, 2010 Titan Turbo promotion is be a new Titan Poker player or an existing player still at the starting status level of Bronze, and win first place in one of the respective points races, either one of the $5,000 Weekly All Points Races or the June 28-29 $10,000 All Points Race.